The APG Series RF Power Generators
Revolutionizing heating and drying technology.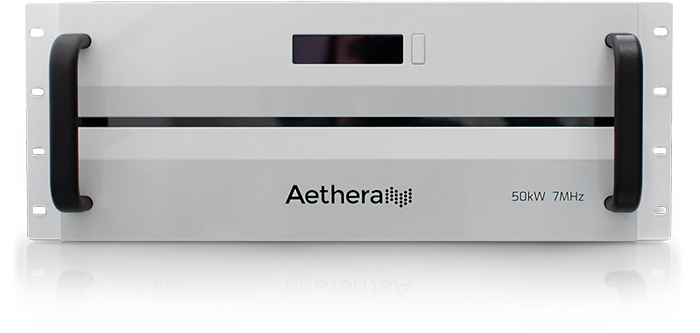 Reliable Solid State RF Generators for the Process Heating and Drying Sector.
Radio frequency heating and drying has been reliant on legacy vacuum tube technology for years. But these systems are known to be unreliable, and manufacturers often complain about downtime, costly maintenance, inefficiency and a lack of control over the system. The revolutionary APG solid state RF generator series outperforms vacuum tube technology on every level, giving you the power to improve your systems and eliminate the most common pain points with industrial heating and drying processes and equipment.
We've Made Solid State Power Affordable Through Technology Innovation.
By engineering a generator that is roughly 1/3 the cost of previous generations of solid state equipment, we've made it possible for buyers to reduce capital costs and heat more efficiently. We've also made it easy for heating and drying equipment manufacturers to integrate the APG series into their existing products.
Unprecedented reliability
With solid state, there is no maintenance required. The APG generator virtually eliminates downtime and costly replacement parts and repair.
95% energy efficiency
Traditional tube technology is inefficient. An APG generator can reduce energy costs by up to 50%
Superior flexibility
This generator eliminates the system design limitations of tube technology and offers superior flexibility with a wider range of applications.
Space saving design
APG generators are the smallest, lightest high power RF generators ever built. Everything is designed to fit into a 19-inch rack, allowing you to reduce the footprint of your system.
Exact digital control
APG generators measure and fine tune power thousands of times per second, ensuring consistent drying and reduction of defects and waste.
Modern IP-based controls
Monitor from the desktop and easily integrate with industrial controllers.
THE APG SERIES EVOLUTION
We developed the APG technology to be flexible and scalable. That means we can design and build generators customized exactly for your needs. Custom APG7-50 configurations are all part of the APG family of product options.
The APG7-50 High Power RF Generator
6.78 MHz 50 kW
The APG7-50 is the smallest and lightest high power RF generator ever made. The innovative patent pending design is capable of operating from 4 – 8 MHz and features pinpoint digital control that instantly allows you to adjust power levels from zero to full, so you always have the exact power you need with no fluctuations.

The rack includes the generator, matching network and liquid cooling system.
Power. Configured How You Want It.
Choose power levels from 10 – 400 kW operating at 7 or 14 MHz
APG generators are available for purchase as standalone power generators that are ideal for OEMs to package into your products, or as part of a full power generation system including the generator, coupling network, transformer and cooling unit with all components integrated into a standard 19-inch rack.
Aethera's engineering team will work with you to manage the ideal configuration and technical integration into your current system.
GET IN TOUCH
Find out how solid-state RF power can benefit your organization.