Our Team
Our team of leading experts in the field of high-powered rf systems are here to bring your ideas to life.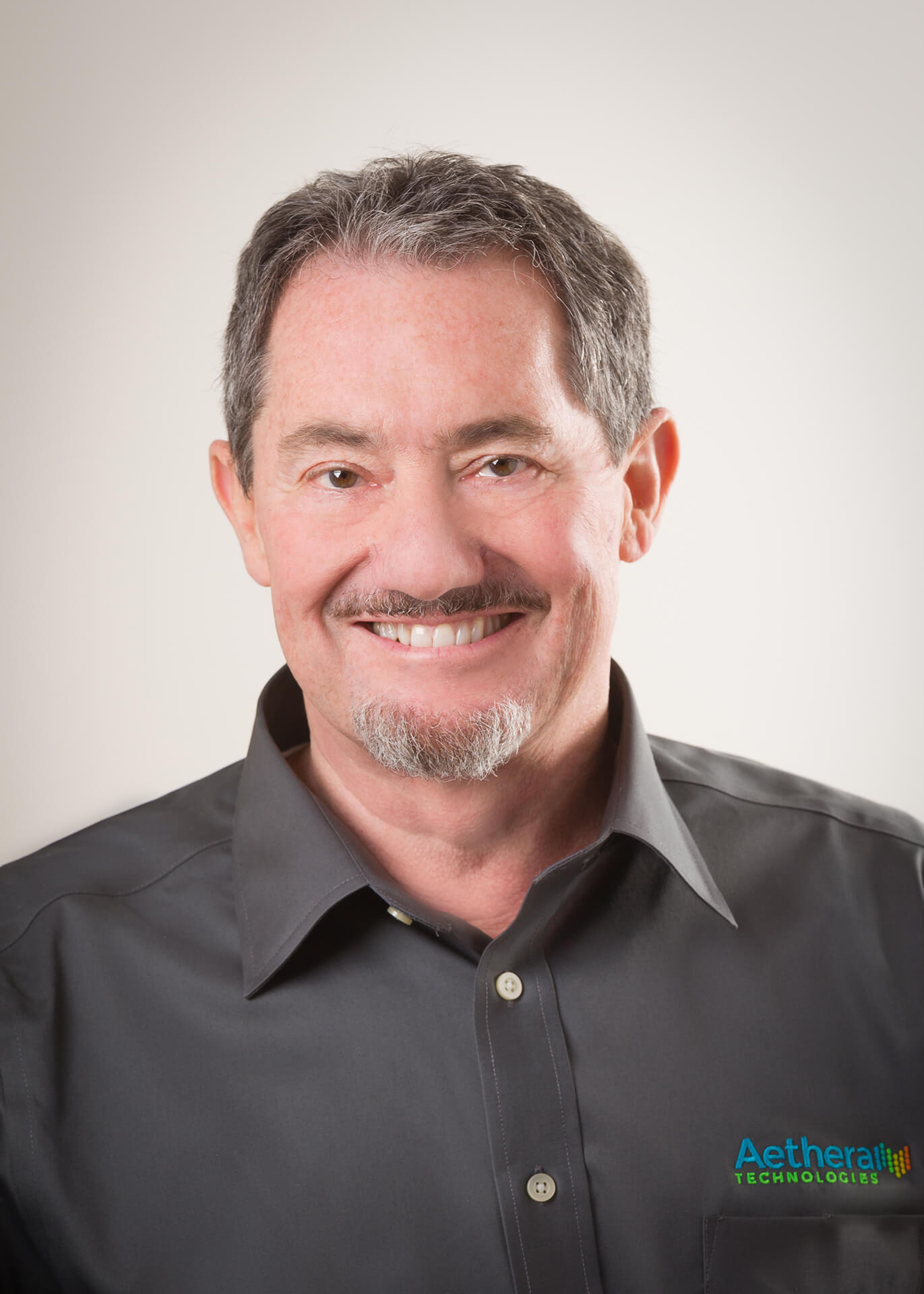 Chuck
Founder & Director
---
Charles "Chuck" Schue was the Founder and President of Water Spider Technologies, LLC and Water Spider Technologies Canada Limited, the predecessor companies that provided the foundation for Aethera Technologies. Chuck is a seasoned entrepreneur, with his first start-up experience in 1982. He served as the start-up President for Aethera, and remains an owner, director, and investor. Chuck has been involved in delivering RF products and services to the public and private sectors since the mid 1970's. His role at Aethera includes, but is not limited to, scanning for and pursuing strategic opportunities. He resides in the National Historic Landmark Village of Waterford, Virginia, USA, along with his wife and two French Bulldogs.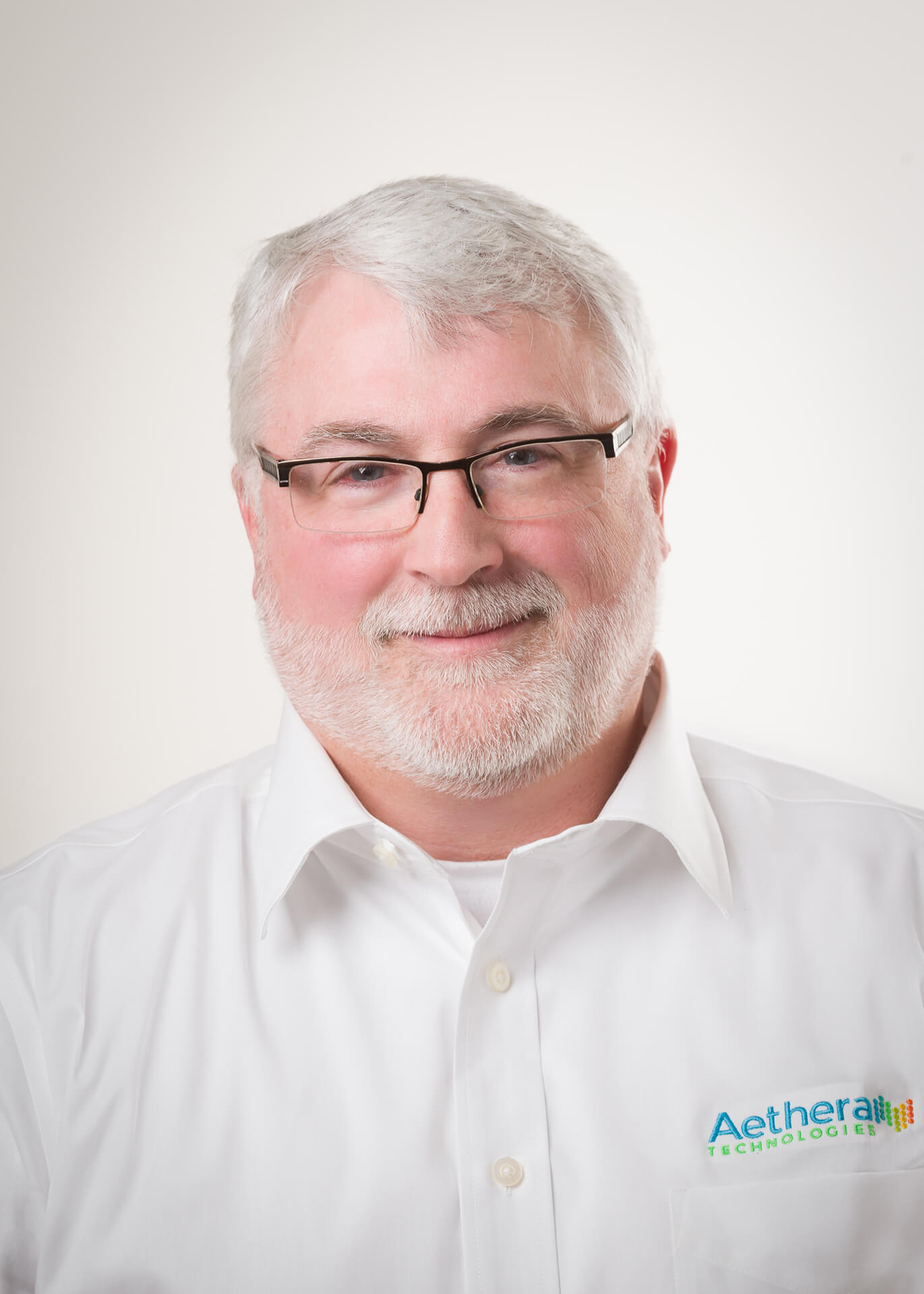 Kirk
President/COO
---
Kirk Zwicker has worked his extensive 35+ year career on delivering state of the art radio frequency (RF) products, systems, solutions, and services around the world. His early career focused on the design, development, installation and support of solid-state position, navigation and timing (PNT) systems, RF communications systems and solid-state AM/FM broadcast transmission systems. Leveraging his design and support experience, he transitioned into business/market development and sales. His current focus is in developing RF heating and drying systems for process applications. As part of both the ownership and management teams at Aethera, Kirk is committed to ensuring Aethera's employees, partners, and clients are treated with the utmost respect.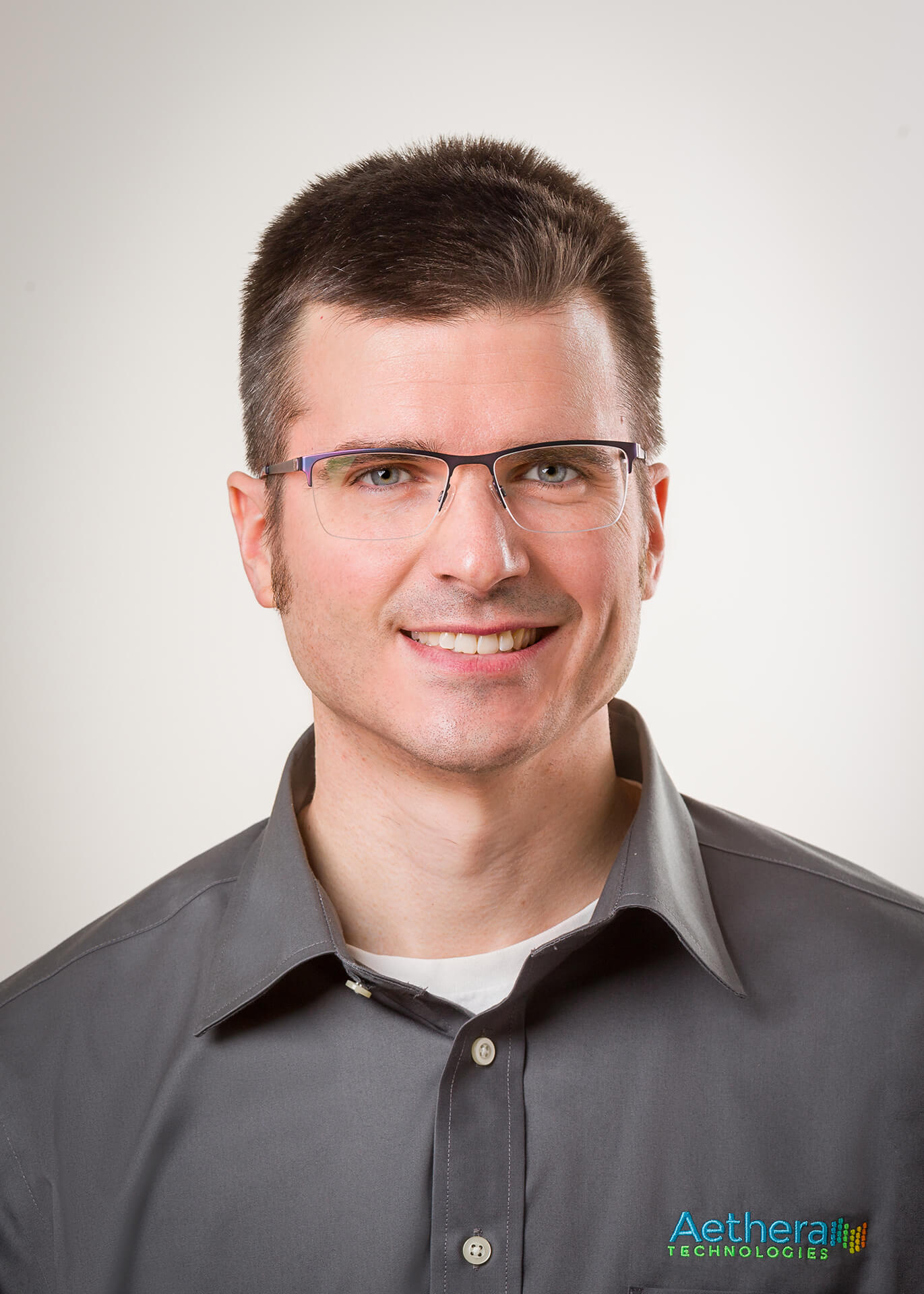 Brian
Senior Engineer
---
Brian Walker is a Senior Engineer and Owner/Director at Aethera. His focus is on embedded systems, software, and digital signal processing. He has over 18 years of experience in designing control, monitoring, and excitation for a variety of high-power RF systems. Brian earned his Master of Applied Science degree in 2006 from Dalhousie where his thesis focused on mitigating the effects of nonlinearity in high power amplifiers.
---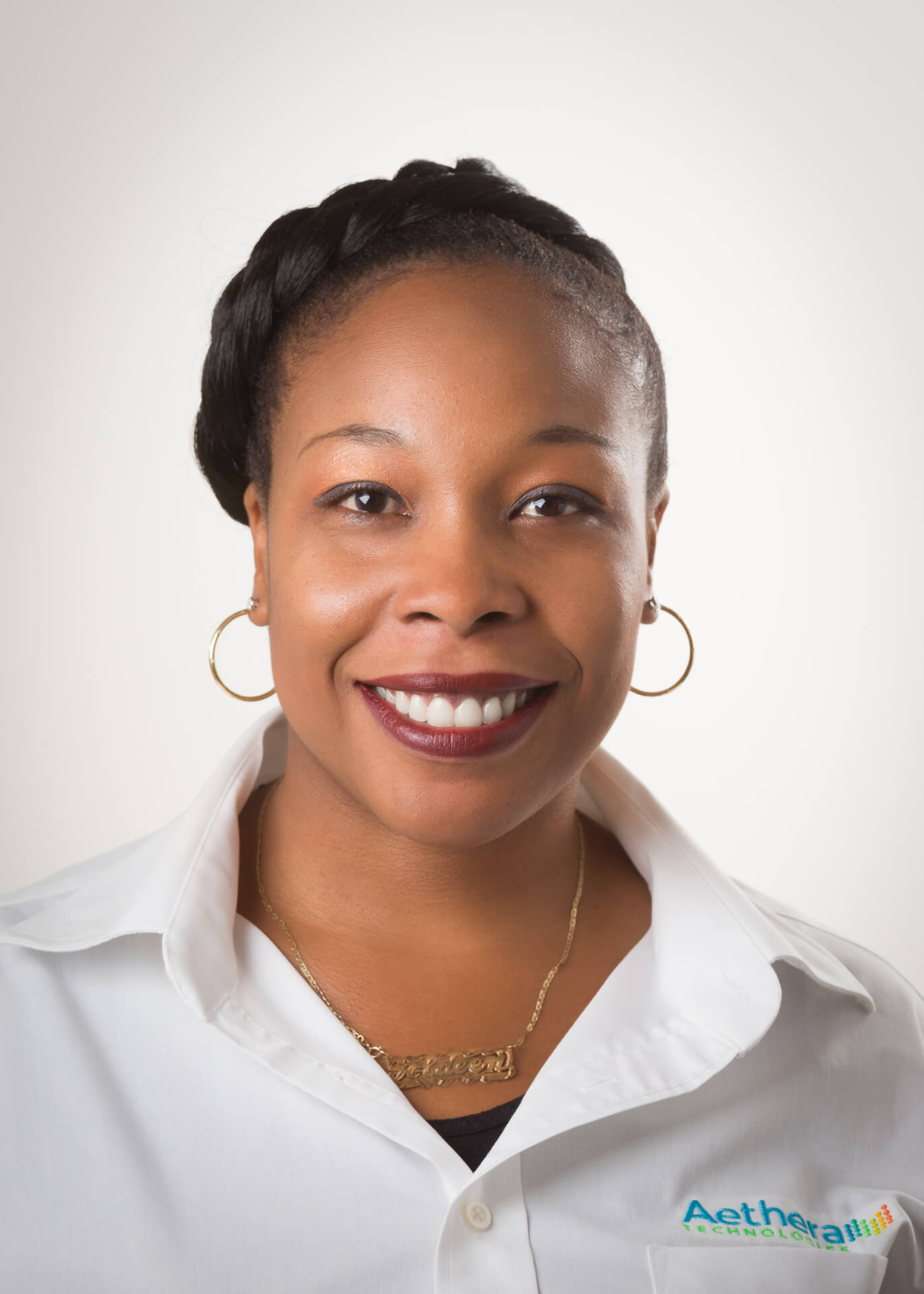 Goldeen
Operations Support Administrator
---
Goldeen Duncan first came to Canada from St. Vincent and the Grenadines in 2003 to pursue her studies in the Bachelor of Business Administration program. Her expertise is in research, marketing, management, and communications. Goldeen joined the Aethera team in 2018 as the Operations Support Administrator where her roles involve coordinating the administrative aspects and other day-to-day management responsibilities.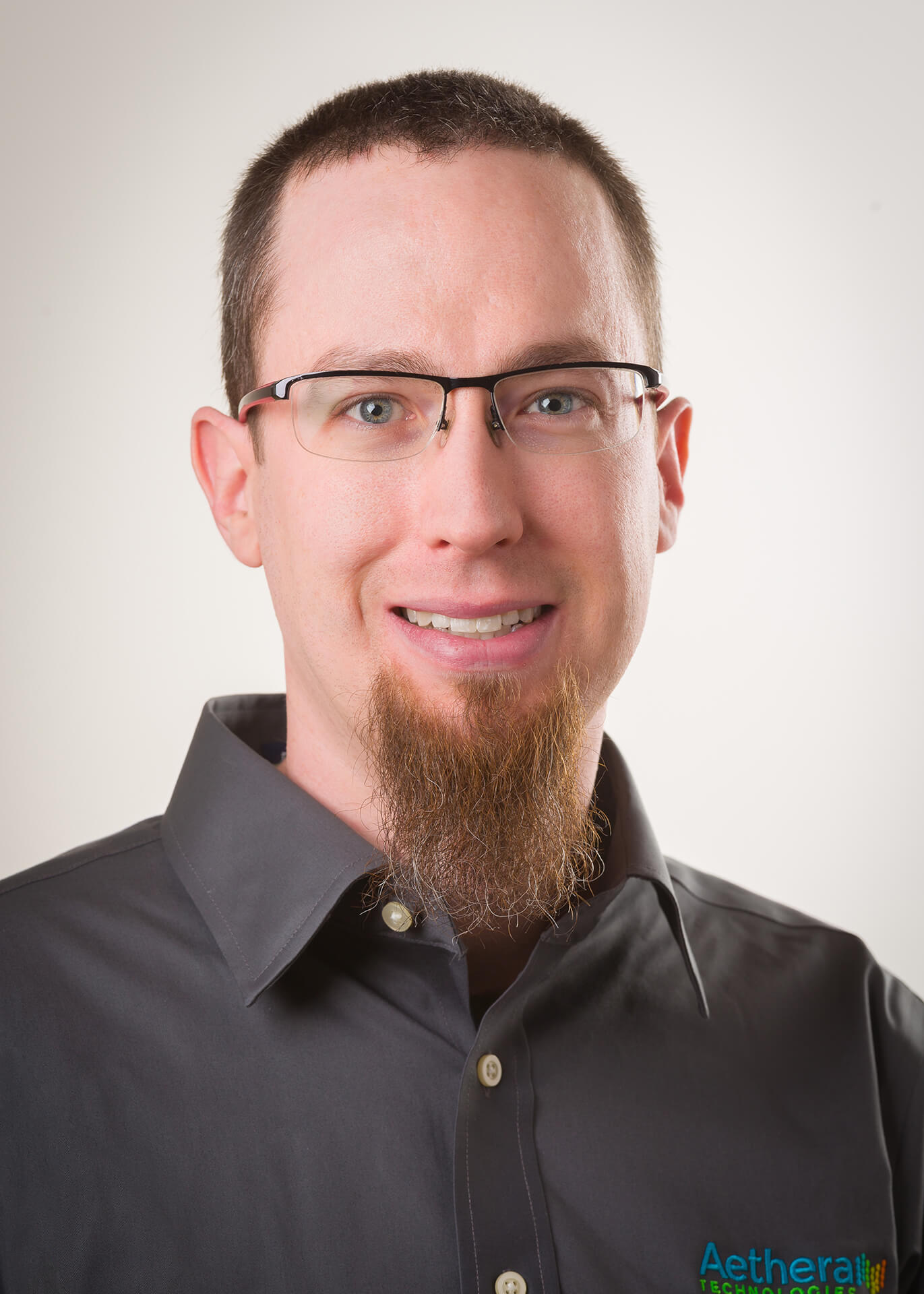 Matt
Senior Electronic Technologist
---
Matt Skinner is the Senior Electronic Technologist at Aethera where he is involved in developing concepts into operational products, product verification, management of projects, and supporting clients. Prior to his role at Aethera, Matt held positions within the Engineering department at a leading RF broadcast transmitter manufacturer, where he was involved with product design and support for over 14 years.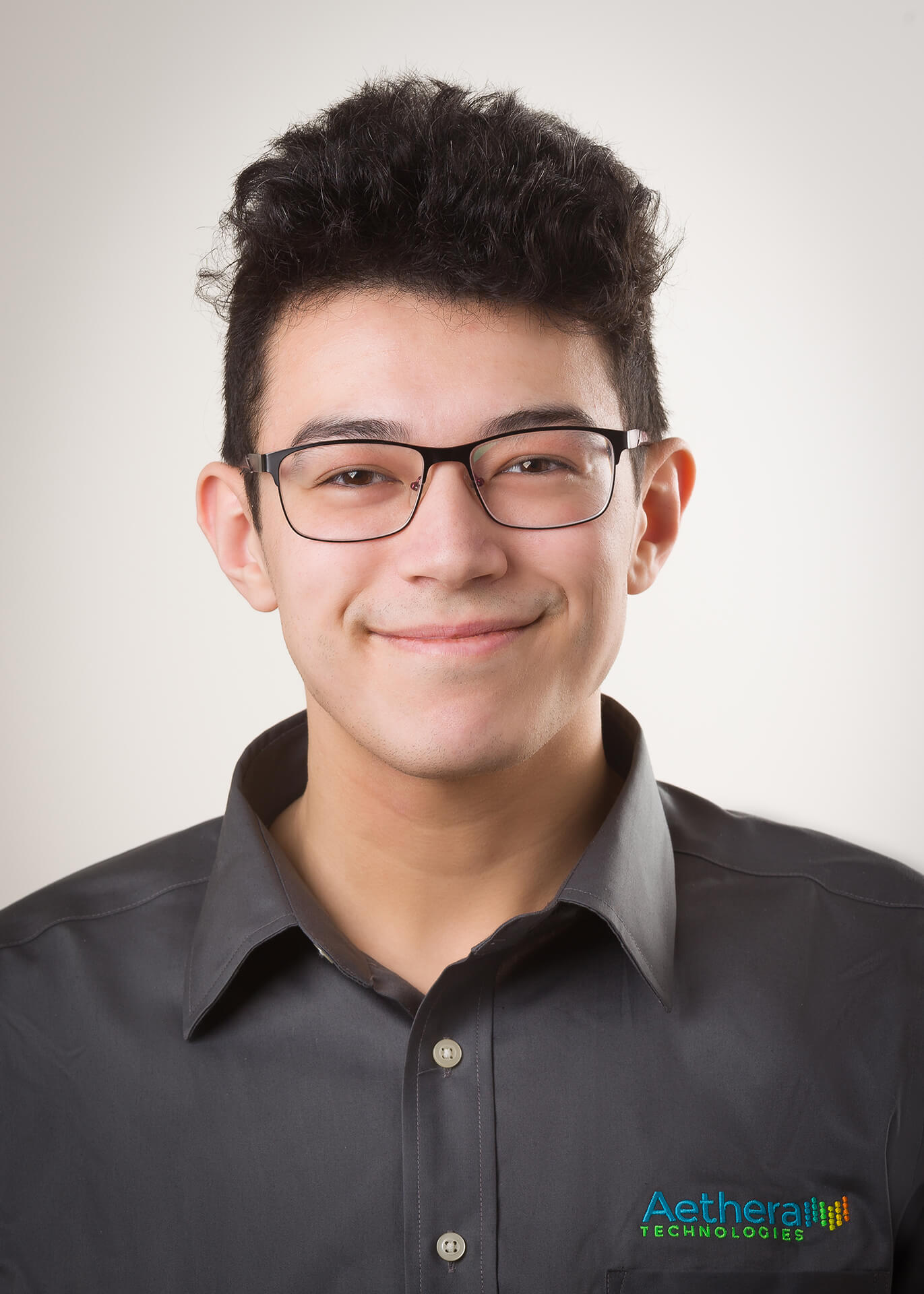 Tom
Engineer
---
Tom Smith is an Engineer at Aethera Technologies where his primary focus is on embedded system design and software development. Prior to his role at Aethera, Tom had experience within the Aerospace industry designing test fixtures used for maintenance and repair. He earned his Bachelor of Electrical Engineering degree from Dalhousie University, graduating in 2018.
---
Dave
Engineer
---
David Carson is an Engineer at Aethera Technologies. His responsibilities include hardware and software development, and he has experience in electromagnetic modelling and simulation. He received his Bachelor of Electrical Engineering degree from Dalhousie University in Halifax Nova Scotia.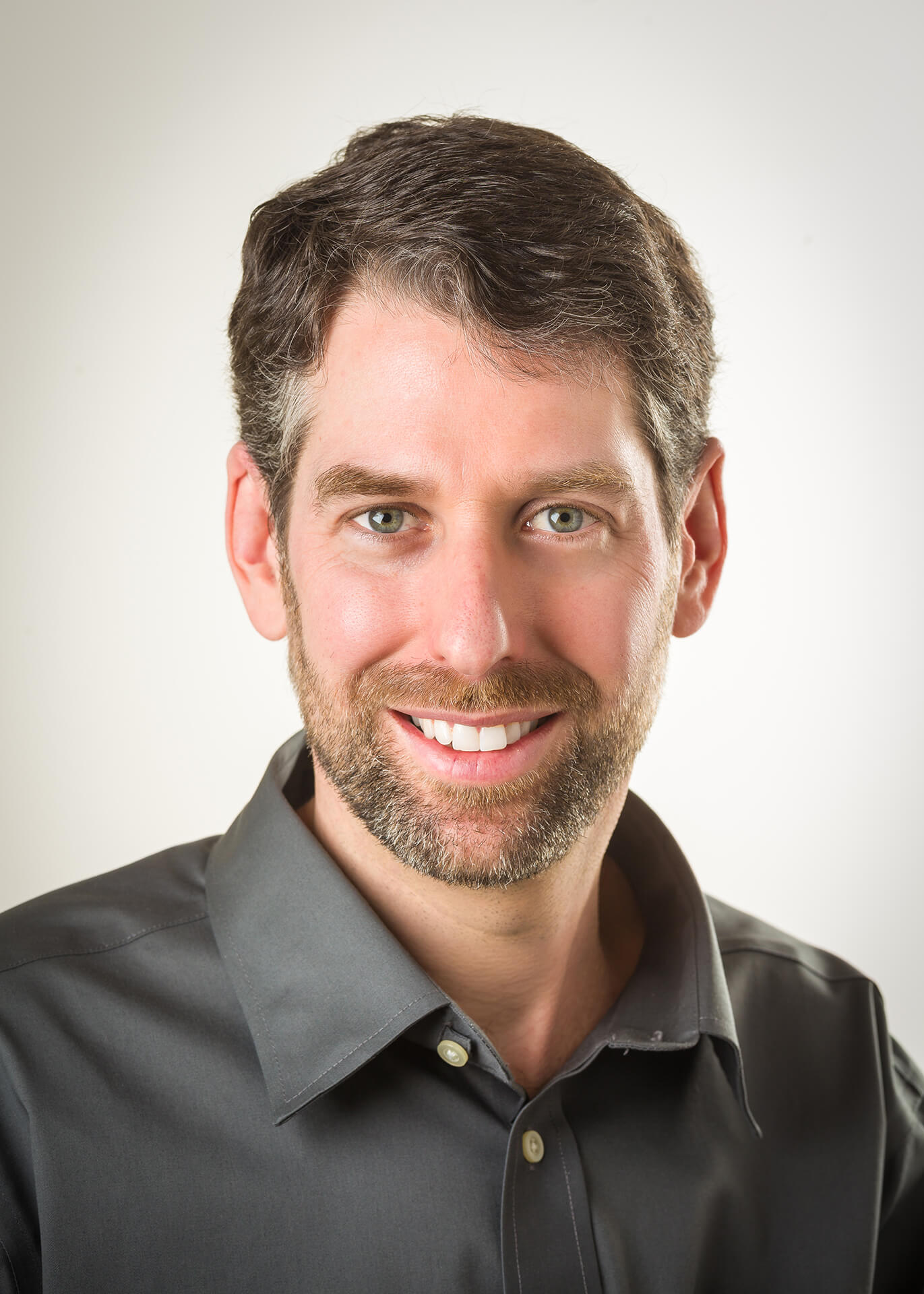 Aaron
Design Engineer
---
Aaron DeBaie is a Design Engineer at Aethera, where his focus is the design of high-power RF equipment. He has over 13 years' experience in the design of high-power RF amplifiers, combiners, matchers, and filters. His work was instrumental in the design of VLF, LF and Medium wave AM transmitters as well as Medium wave AM combiners up to 2000kW. He earned his Bachelor of Electrical Engineering degree from Dalhousie University in 2008.
---