Improving CLT/GLT Press Productivity and Energy Efficiency with Solid-State RF Power.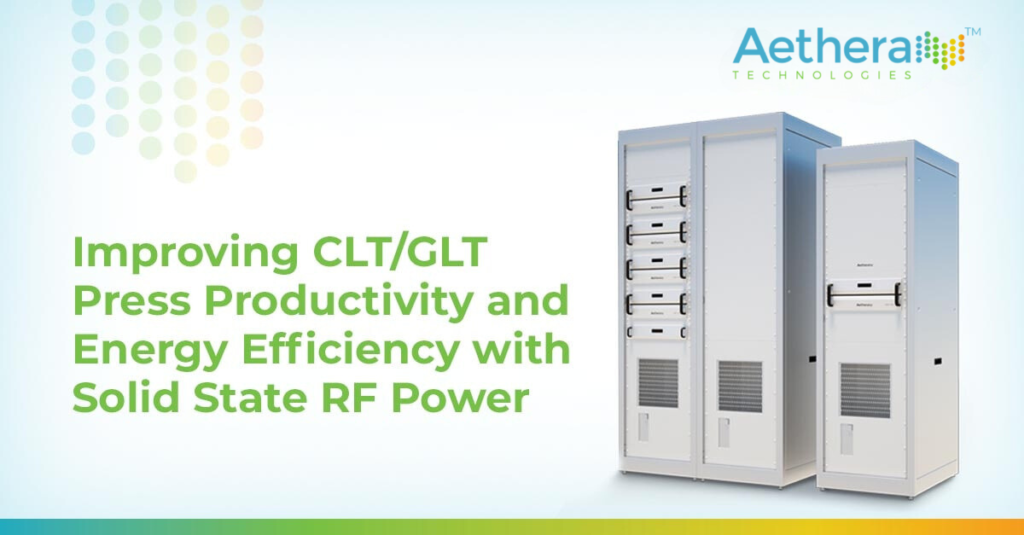 The productivity of your press has everything to do with the quality of the RF power used in the press. The problem is that CLT and GLT presses that operate using traditional vacuum tube technology come with reliability challenges, regular maintenance costs and higher energy costs to operate. In today's competitive mass timber market, integrating the next generation of solid-state RF power into your mass timber equipment can enhance performance and enable your customers to be more productive and competitive.
Overcoming the most common pain points of legacy vacuum tube technology.
Aethera™ APG™ series solid-state RF power, outperforms vacuum tube technology on every level, making reliability and affordability challenges a thing of the past. And integrating Aethera™ power into existing equipment designs and with industrial controllers is seamless. Let's take a closer look at the 4 big Aethera™ solid-state advantages vs. tube when it comes to better RF press design and productivity.
Virtually eliminates maintenance and costly breakdowns.
Solid-state RF power generators have no wearout mechanisms or components such as vacuum tubes that require costly regular maintenance/replacement. This virtually eliminates maintenance costs. In fact, the lifespan of a solid-state generator is 20+ years. No vacuum tubes can live anywhere near that long.
Solid-state power energy efficiency.
Energy is a huge part of overall production costs. Our APG™ series RF generators are 95% energy efficient, which can reduce overall CLT and GLT press operating costs by up to 50%. Those are significant savings that can have a major impact on your bottom line.
Improved quality and consistency of products
APG™ solid-state RF generators give you exact and instantaneous control of power. The unit measures and adjusts power thousands of times per second, improving efficiency and consistency, resulting in fewer defects from arcs. And the system is designed for easy desktop control and monitoring.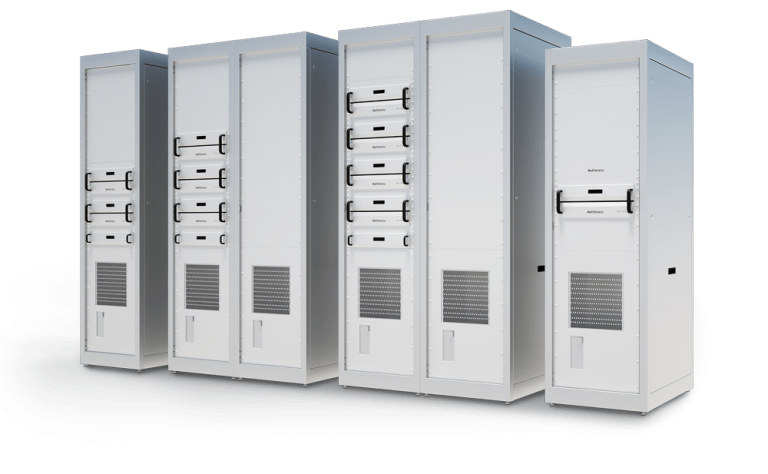 Space saving design and flexibility
Aethera™ solid-state RF generators are available as a stand-alone RF generator or as part of a complete integrated RF power generation system including the coupling network, cooling unit and transformer all integrated into a 19-inch rack. It's the smallest, lightest high-power RF power generator ever made. Designs can also be configured to your exact needs with power level choices from 10 – 400 kW operating at 7 or 14 MHz.
Revolutionary RF technology for mass timber presses is here today. And making it part of your machinery can be a gamechanger. Our engineering team will work with you to manage the design and technical integration into your products and onto your customer's shop floor. Contact us to talk about the possibilities for your business
About Aethera™ Technologies
Aethera™ Technologies uses RF power innovation to help our clients realize affordable and reliable high power solid-state RF power for process heating and drying applications, while improving energy efficiency. Aethera's solid-state power generators enable electrification from a green power grid and a significant reduction in carbon emissions.
Contact Aethera™ for more information.