What is Radio Frequency Heating?
Radio frequency (RF) heating, or dielectric heating, is a technology where varying electric fields produce heat within a targeted material. RF heating is comparable to a microwave oven. However, because it uses lower frequencies than microwave, the wavelengths are much longer, allowing for very uniform heat with large or bulky materials.
Unlike indirect heating methods that can only apply heat to the outside surface, direct RF heating generates instant heat from within the product. This significantly reduces process times and ensures little or no heat is lost to the environment, making it remarkably energy efficient.
Power , Configured
How You Want It
Choose a power level from 10-400 KW operating at 7 or 14 MHz
Power , Configured
How You Want It
Choose a power level from 10-400 KW operating at 7 or 14 MHz
Limited to No Physical Maintenance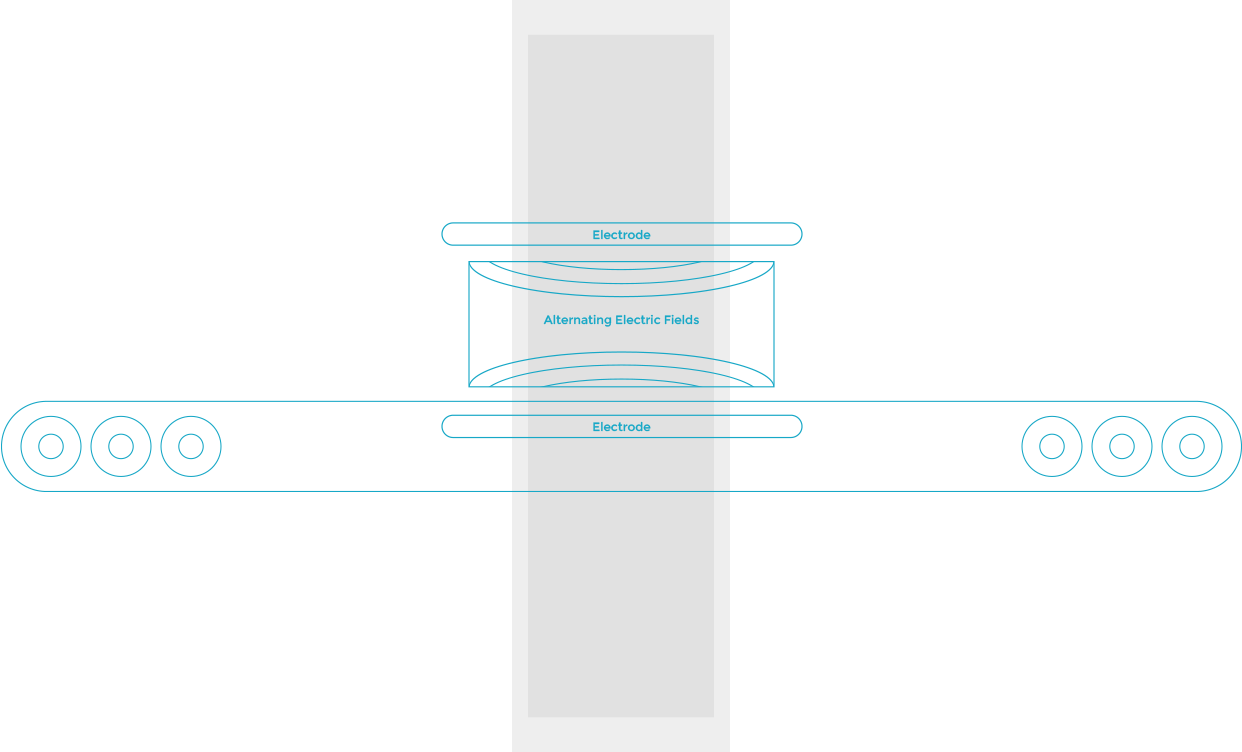 Limited to No Physical Maintenance
Power , Configured
How You Want It
Choose a power level from 10-400 KW operating at 7 or 14 MHz
Limited to No Physical Maintenance