Imagine Better RF Power Control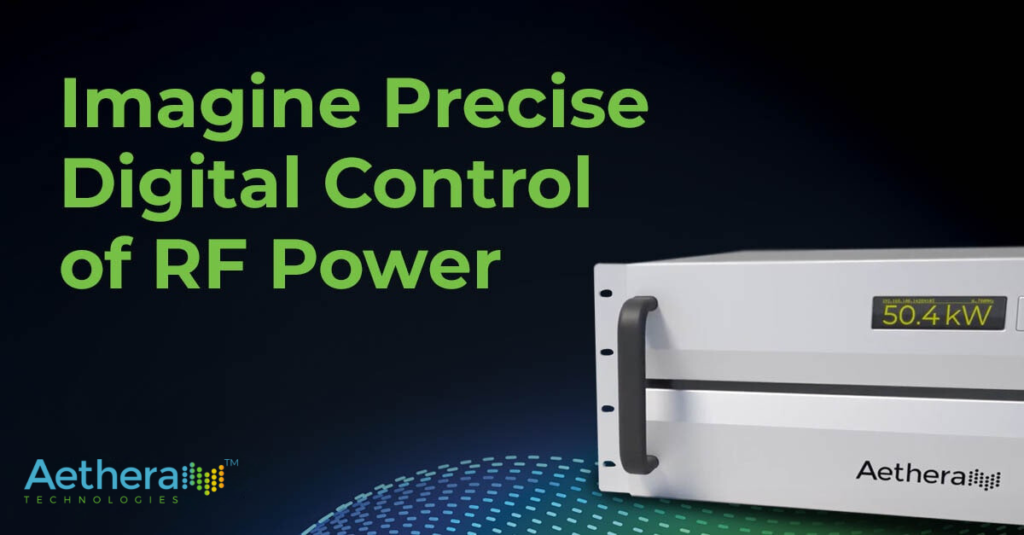 One of the most frustrating aspects of using RF power in heating, drying, curing, and other applications is requiring constant human oversight to ensure that electrode voltage is consistent.
Aethera's solid-state RF generator makes constant oversight unnecessary because we offer precise digital control of RF power and electrode voltage. Parameters can be set once and are constantly monitored for optimum performance. With appropriate feedback from other operations, parameters can be changed "on the fly" to adapt to varying conditions.
This level of control is unheard of in industries like mass timber in which the gluing process is critical to product quality. Solid-state RF power makes all the difference in this process.
Our system is purpose-built to connect to your control and monitoring systems, whether they be local or remote. A solid-state system means eliminating the need for on-site technical support, as any adjustments to operating parameters are easily accomplished via a modern user interface.
Not only is control improved, Aethera's solid-state RF generators dramatically improve energy efficiency and system reliability, and thus reduce maintenance and overall operating costs. Further, the expected lifetime of our system is over 20 years, with minimal scheduled maintenance. By comparison, vacuum tube RF solutions are wholly dependent on the never-ending replacement of one or more tubes. At intervals of often less than three years, vacuum tubes must be purchased and replaced. Replacement and required calibration times are typically unscheduled and lengthy, taking a toll on system availability.
Overall, switching to solid-state results in better consistency, control, efficiency, quality, and reliability. Just better.
Contact Aethera™ for more information.